Our History
Built on the foundation of love, Rose Hill Baptist Church continues to spread the Gospel.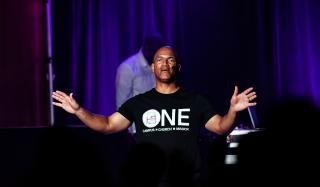 For over a century, Rose Hill remains faithful to advancing the kingdom of God and bettering its surrounding communities.
In 1882, Reverend Byrd founded Rose Hill Baptist Church by purchasing land from Mr. Johnson Davis in the amount of fifty dollars. Mr. Davis originally desired to donate the land, however, Rose Hill members insisted on purchasing the land. Seventy-one years later, on Friday, October 16, 1953, Rose Hill Baptist Church was officially incorporated as Rose Hill Baptist Church of Baton Rouge.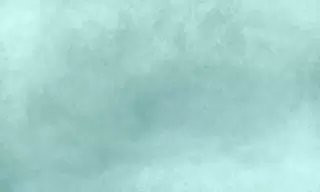 After seventy-six years of spiritfilled worship, the original edifice of Rose Hill Church deteriorated to the extent that a new building was needed. In 1958, Rose Hill moved from its original location and built their new home on Greenwell Springs Road. The new location included both a church sanctuary and cemetery. The Rose Hill Church cemetery is still in existence today.
On Sunday, October 6, 1985, Rose Hill expanded their ministry efforts by moving from Greenwell Springs Road to its present location at 3765 N. Acadian Thruway.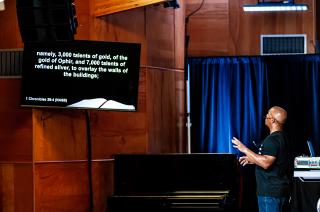 Upon the unexpected passing of Pastor Campbell in 2004, our present leader, Pastor Danny M. Donaldson, Sr. inherited the ministry through the election process.
Innate to his character, Pastor Danny M. Donaldson, Sr. exudes quintessential leadership while preaching a life-changing Word.
As a yielded vessel, the Lord has allowed Pastor Donaldson to substantially grow the ministry of Rose Hill Church. Pastor Donaldson adamantly believes in the transformative power of Jesus Christ and seeks to tell nations of Christ's unconditional love.